95% Increase in Page Views and other great KPI's
One of our most recent pilot clients saw some tremendous increases in strategic KPI's. YouneeqAI worked with 3 different languages , English, Simplified Chinese and Traditional Chinese.
The site is www.nai500.com a leading market intelligence and investor relations service provider for fast growing public companies trading on the North American stock exchanges. Their goal is to serve as a bridge between public companies and Chinese investors, nurturing investor loyalty and form functional networks via our unique platform.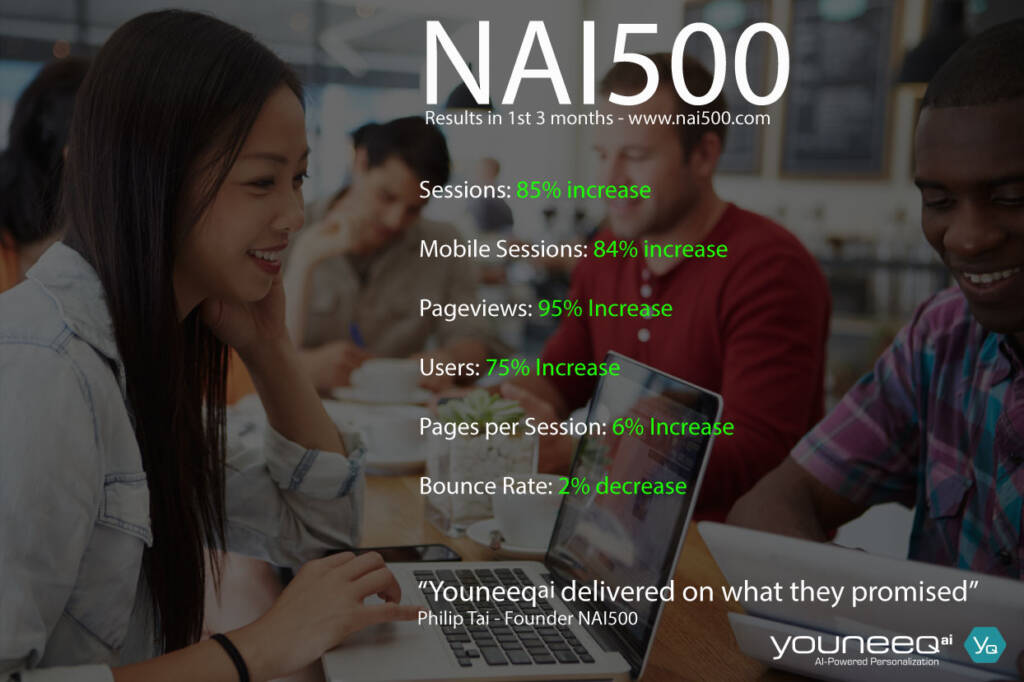 The pilot is used to prove the value of Youneeqai's cookieless AI personalization and recommendation solutions for a website. The pilot focuses on the solutions and use cases that can most easily and quickly be launched, tracked, and evaluated within the pilot period. The pilot will deliver specific features and functionality driven by a website's requirements that Youneeqai can develop and deploy using the clients own proprietary data sets, something that will create an unmatched competitive advantage for a website. As you can see, we are highly successful at proving our value.
As you can see, we are highly successful at proving our value.